My team and I are fully vaccinated.
We support BLM, LGBTQ+, respect preferred pronouns, and encourage diversity
in TV & film.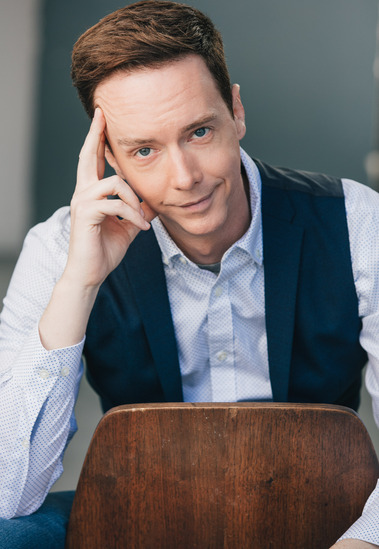 No stranger to the camera, my forté is normally in front of the lens. I've been acting since the age of 5, from Nashville to Europe to Los Angeles and now to Atlanta. My love of photography and my passion for acting led me to headshot photography.

I spent 11 years in Los Angeles talking to casting, agents, and managers about what makes a great headshot; it's definitely more than a beautiful photo. I love sharing this knowledge with clients so you walk away feeling empowered.
"Brandon is a true collaborator behind the camera. He listens to the actor's needs and goals and works joyfully to get there. Very flexible and creative and, like all the best photographers, sees what makes each person special and captures it in a really fun style! Don't miss the opportunity to work with him!"

-Beth Anne Musiker, happy client
My main focus is to bring out your best self in front of the camera. I pride myself on creating a sense of fun while ensuring that all your needs are met. Don't sweat the small stuff. If a blemish pops up the night before, don't worry. That's what retouching is for. The only thing we can't fix in post is the energy you bring to the shoot. Just be you!